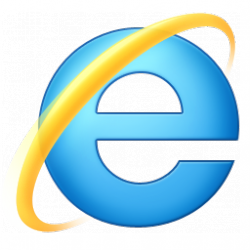 The coming version of Internet Explorer will have the "Do Not Track" feature enabled by default, Microsoft said Thursday. Online advertisers, predictably, are not happy with this decision.
Microsoft plans to have Do Not Track on by default in IE10, which means as users upgrade to the latest version of the browser, they will automatically be opted out of online tracking. In the current version of Internet Explorer (9), do not track is an option that users have to manually turn on to inform websites they do not want to be tracked. All other major browsers, including Mozilla's Firefox, Google's Chrome, and Apple's Safari, follow the same process.
Is this Microsoft telling us that it really cares for its users and wants their personal information private? Or are they just going all out to gain back some of its falling market share...